Be Happy !!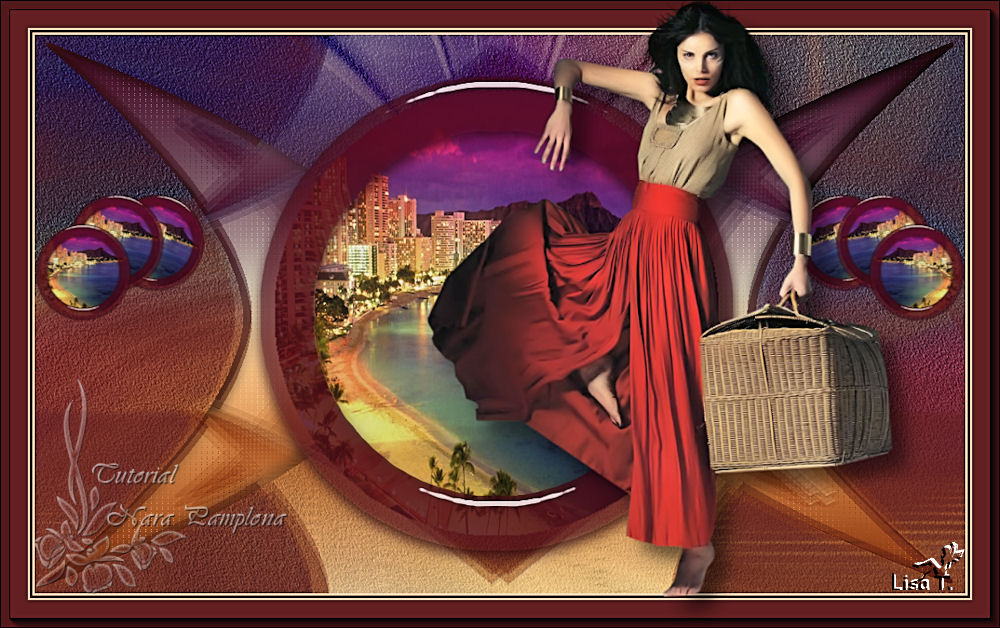 You will find the original tutorial Here


Nara Pamplona's tutorials are written in portuguese
I do not speak this language, so I use Violette's translations to transpose them into english.


I am member of TWInc
this translated tutorial is protected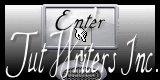 These translations are our properties,
it is strictly forbidden to copy or distribute them on the Net
Thanks to Nara and Violette for their kind permissions
I work with PSP12, but it is possible to use another version.



The tubes provided are for personal use
you are not allowed to share them, or present them in another site
without the permission of the authors



Material
tubes by Nara
selections by Nara
(copy and paste into the special folder "selections" of "My PSP Files")
1 preset "Glass"
(copy and paste into the folder "Glass" of "Alien Skin Eye Candy 5 Impact")
1 preset Extrude
(copy and paste into the special folder "Extrude" of "Alien Skin Eye Candy 5 Impact")
1 mask by Narah
1 watermark Nara



Open the tubes, duplicate them and work with the originals



Filters here



L & K's/Zitah
Mura's Meister/Copies
Alien Skin Eye Candy 5 Impact/Glass
Alien Skin Eye Candy 5 Impact/Extrude
Simple/Top Left Mirror
Simple/Top Bottom Wrap
Italian Editors Effects/Effeto Fantasma

Use the paint brush to follow the steps
Left click to grab them

Colors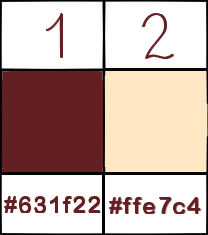 Realization
Step 1
Open a new transparent background raster layer 1000 * 600 pixels
selections/select all
Step 2
activate the image "imagemlinda"
edit/copy - back to your work - edit/paste into selection
selections/select none
effects/image effects/seamless tiling/default settings
Step 3
adjust/blur/radial blur


Step 4
adjust/add-remove noise/add noise

Step 5
effects/user defined filter/Emboss 3
Step 6
selections/load-save selection/from disk/selection "sel_nara_ser_feliz"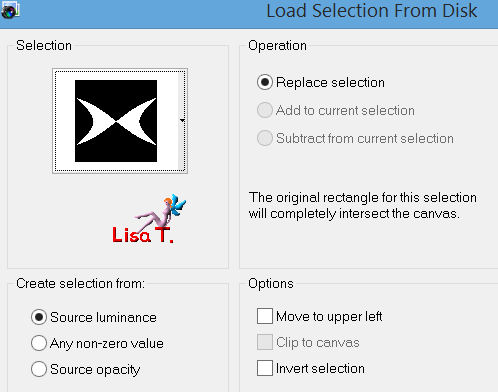 press the Delete key of your keyboard
selections/select none
Step 7
activate the Warp Brus tool with the following settings
size: 428 - hardness: 100 - strength: 100 - step: 1
edge mode: fixed - draft quality: high



place your cursor on the central point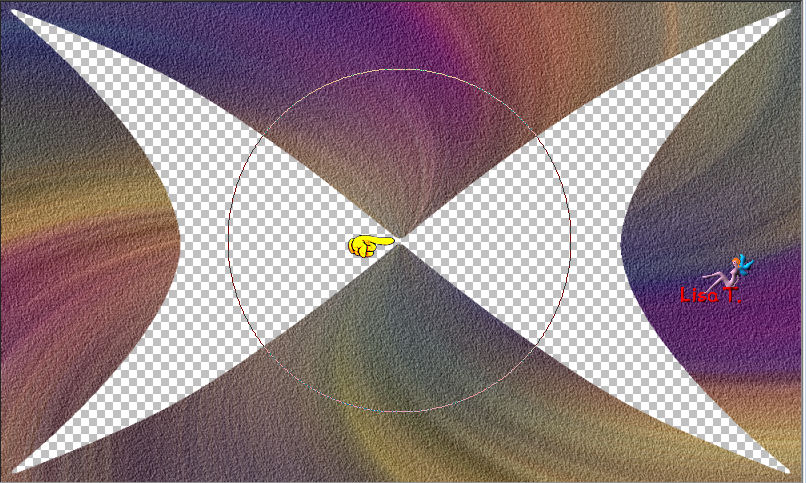 left click, and hold the click until you get the following image

Step 8
effects/3D effects/drop shadow/ 8 / 8 / 86 / 16.83 / black


drop shadow once more changing (8) by ( -8)
Step 9
layers/new raster layer
selections/load-save selection/from disk/selection "sel_nara_ser_feliz2"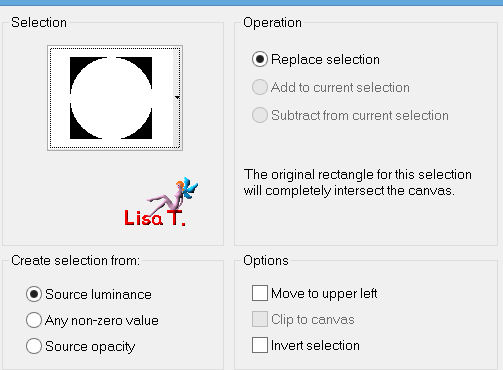 activate the image "imagemlinda"
edit/copy - back to your work - edit/paste into selection
Step 10
selections/modify/contract/25 pixels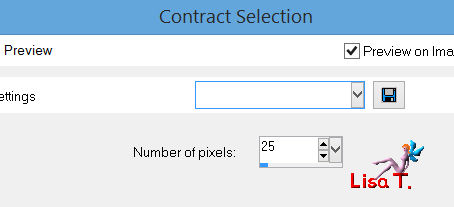 Step 11
selections/modify/select selection borders


Step 12
effects/plugins/Alien Skin Eye Candy 5 Impact/Glass
apply the preset "nara.serfeliz.glass"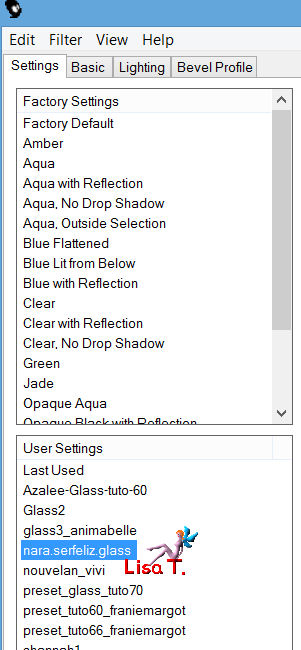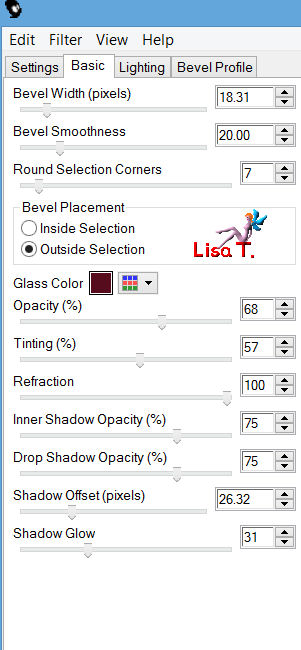 selections/select none
Step 13
layers/new raster layer
fill with with a linear gradient / 0 / 1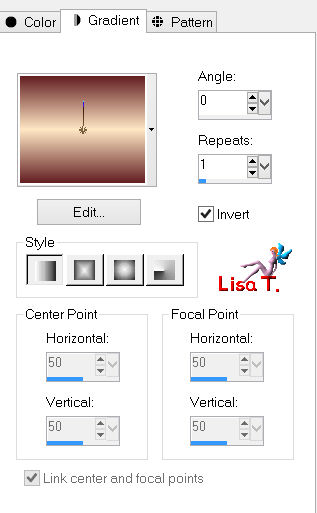 Step 14
selections/load-save selection/from disk/selection "sel_ser_feliz"
selections/invert
press the Delete key of your keyboard
selections/select none
Step 15
effects/plugins/L&K's/Zitah

Step 16
in the layers palette, activate raster 3
layers/duplicate
image/resize/70%/uncheck "resize all layers"
Step 17
effects/plugins/Alien Skin Eye Candy 5 Impact/Extrude/preset "tag_ser_feliz_extrude"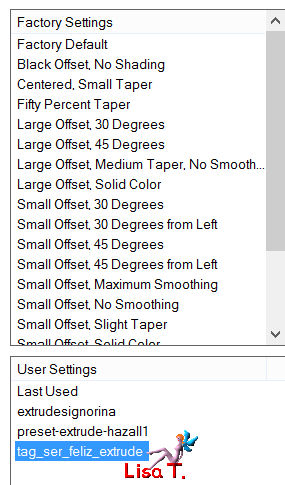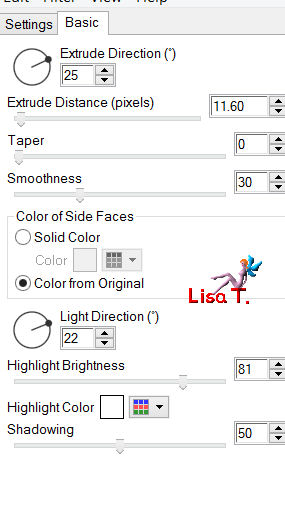 Step 18
layers/duplicate
efefcts/plugins/Simple/Top Left Mirror
Step 19
effects/plugins/Simple/Top Bottom Wrap
layers/merge/merge down 2 times
Step 20
in the layers palette, activate raster 3
effects/plugins/Italian Editors Effects/Effeto Fantasma


Step 21
in the layers palette, activate raster 1
layers/new mask layer/from image/mask "Narah_Abstract039"


layers/merge/merge group
Step 22
layers/new raster layer
layers/arrange/send to bottom
fill with color 1
activate raster 3
layers/arrange/move down 2 times
Step 23
in the layers palette, activate raster 2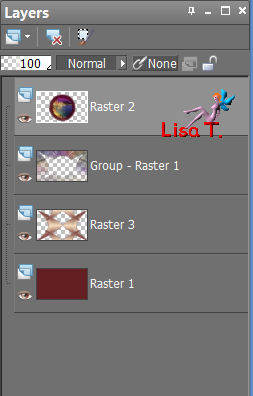 layers/duplicate
image/resize/20%/uncheck "resize all layers"
Step 24
effects/image effects/offset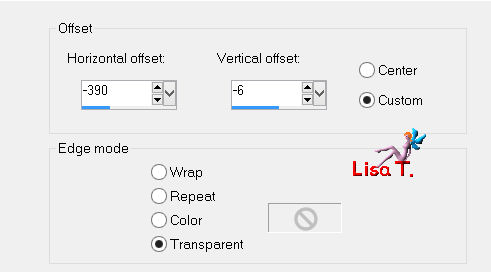 Step 25
effects/plugins/Mura's Meister/Copies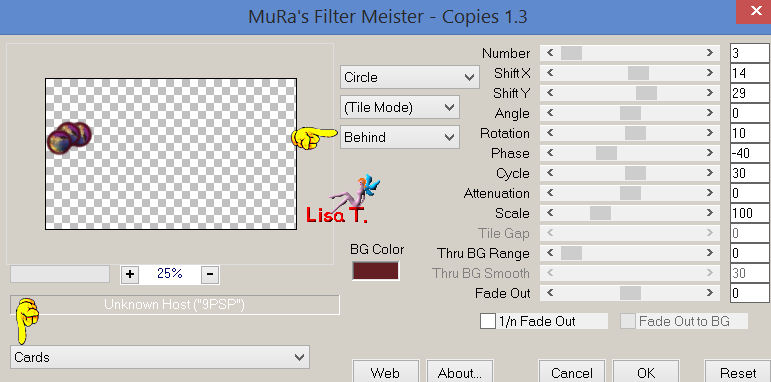 layers/duplicate - image/mirror
layers/merge/merge down
your layers palette looks like this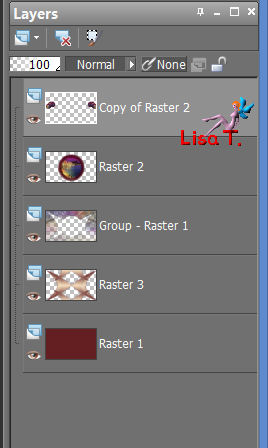 Step 27
apply Nick Software/Color Effex Pro. 3.0 Complete
on raster 3 AND on the layer Group_raster 1
Bi-Color set/Warm 2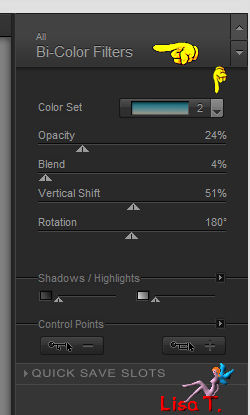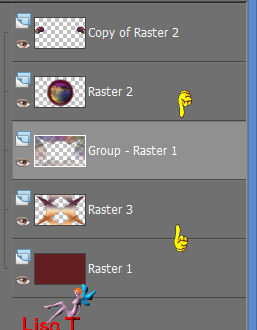 Step 28
image/add borders/2 pixels/color 2
Step 29
image/add borders/3 pixels/color 1
Step 30
image/add borders/2 pixels/color 2
Step 31
image/add borders/30 pixels/color 1
effects/plugins/AAA Frame/Foto Frame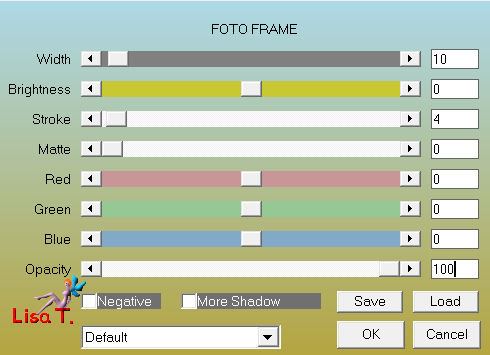 Step 32
activate the tube "tubeNP1101"
edit/copy - back to your work - edit/paste as new layer
move as shown on final result
**note of Violette : drop shadow as you wish
she chose 16 / 16 / 50 / 25 / black **
layers/merge/merge visible
Step 33
image/resize/1000 pixels width/check "resize all layers"
**note of Lisa T. to make the image sharper,
I used -> adjust/sharpness/unsharp mask


**
Step 34
activate Nara's watermark , copy and paste as new layer
move it in one of the corners
apply your own watermark , or signature
Step 35
layers/merge/merge all (flatten)
save as… type jpeg



your tag is finished
Than you to have realized it


Back to the board of Nara Pamplona's tutorials